I had about a yard and a half of fabric leftover from the tie dyed bridesmaid dress and I was just dying to make something else with it. I thought an apron for the bride would be just the thing. After all I knew she would like it because she picked out the fabric.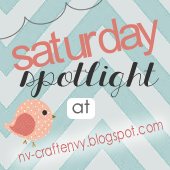 I wanted to try one of my latest finds from the auction; this 1955 apron pattern. Aren't they all so cute. Each one only uses one yard of fabric even 35" or 36" fabric which was common in the 50's. My fabric was 45" and tie dyed which makes this project span a few decades. For some reason that makes me smile.
The apron itself was not an easy project as you would think an apron would be. The bias binding around the pockets and the top edge gave me fits. I am not that happy with the way it turned out but hey it is just an apron so all is good. The pattern had some tricky design details that I had to redo a few times. The picture looks like a simple design but the gathers at the side and the dart and the contrast waistband were more complicated than they appear. But I think it turned out nice overall. It is a good thing the person I made it for is quite small because this apron is tiny. The pattern claims one size but people must have all been tiny in the 50's or only tiny people wore aprons. That's why I modeled it on my mannequin. I would like to try the other two aprons in the pattern maybe I can figure out a way to enlarge them a bit as I don't have that tiny of a waist. Or I could just wait for Simplicity to reprint the pattern for different sizes.